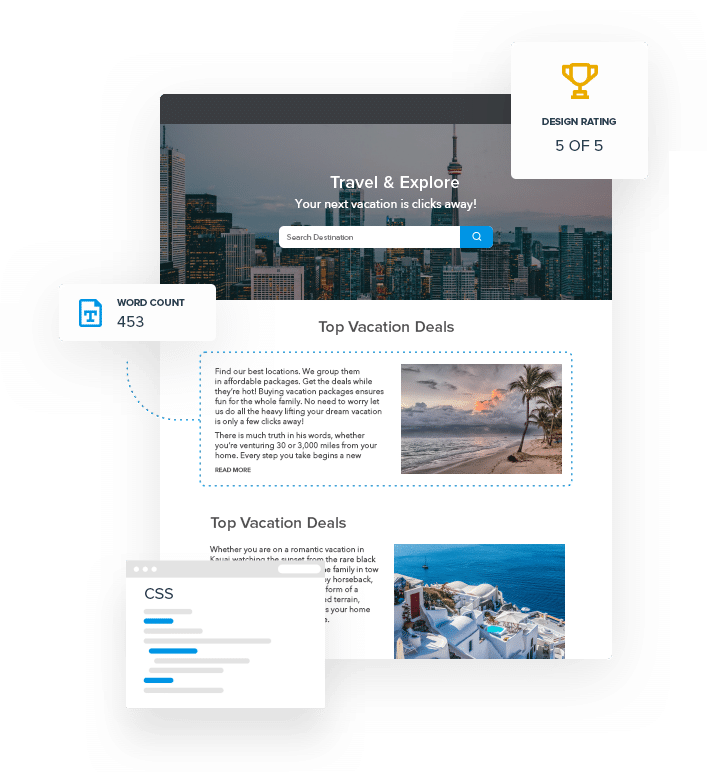 Our Strategy
Content
With search engines, content is king. To do well on the search engines you must have a clear theme and use your keywords or keyword phrases in your content. Also, each page of your website should have approximately 250 words of quality content about your particular topic.
Web design
The second element that is crucial to quality search engines rankings is your website design. Sites that base their design on web standards by using CSS layouts gain a strategic advantage over sites that use a table-based layout. Using CSS (Cascading Style Sheets) allows you to separate the design elements from the content into separate pages. This leaves you with clean, content-filled pages that make it easy for search engines to index.
Keyword density
Your keyword density refers to how often your keywords are found on the body of your page and in your Meta tags (unseen code behind the page). The goals here are to find a percentage that the search engines are attracted to and to create agreement between your body content and your Meta tags.
Pagerank
Finally, your PageRank is a number that Google has devised to determine how popular your website is. It measures the number and relevancy of the links that point to your website from other sites. We will embark upon a campaign for you to collect quality links for your site by finding out who links to your competitors and finding industry directories that relate to your website's topic.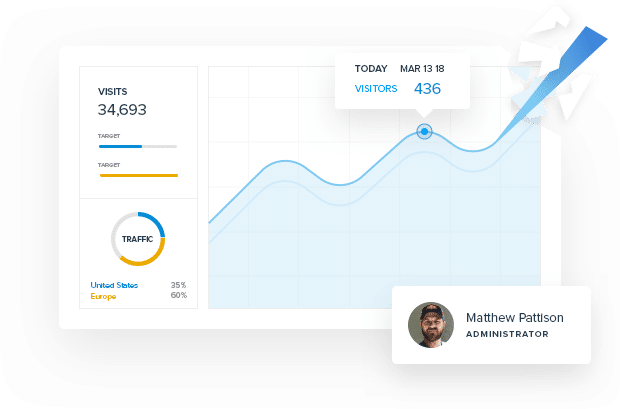 In addition to these primary elements there are advanced tools and small details that we employ to help you attain high rankings. None of these techniques fall into the spamming category, which can get your website banned from the search engines. We adhere to a high standard of SEO ethics which is sometimes referred to as "White Hat Optimization".
Contact Us
Ask for a free estimate of what it would cost to get your website up to speed for all your future online goals.