What We Do
Our Proficiency in advanced tools helps us to build unique and high quality custom PHP web development solutions. We can provide all your web development needs including, website development, corporate website development, dynamic website development, static website development and more.
Some Of The Main Benefits Of Using PHP For Programming Language
Benefits Of PHP Development
Developing PHP applications will allow web designers to help their clients build a business process according to their requirements.PHP make it possible to build dynamic web pages that can be later embedded it to HTML .With PHP's wide acceptance and proven ability web browsers have been built to speedily use the code that is created.It is also supported on all servers making it adaptable to any environment you need to use it in.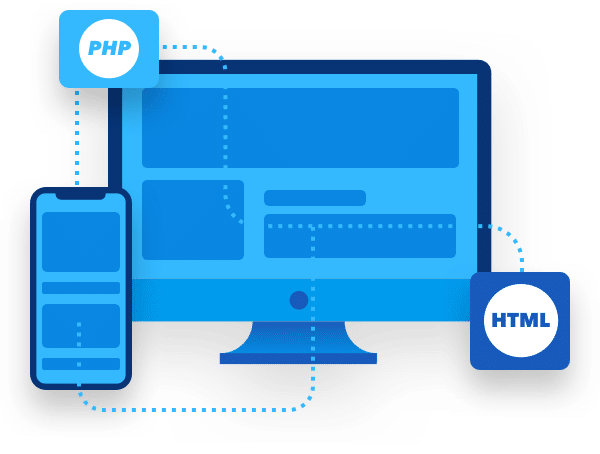 PHP Web Development
SITESPRING OFFERS EXPERT PHP WEB DESIGN AND PROGRAMMING SERVICES FOR OUR CLIENTS.
SOME OF OUR CUSTOM PROGRAMMING SERVICES
Contact Us
Ask for a free estimate of what it would cost to get your website up to speed for all your future online goals.