Sitespring Digital Marketing in Sarasota, Florida
More Leads, More Customers & Increased Revenues
For over 15 years, we've applied proven, data-driven internet marketing strategies and other marketing services to deliver undeniable ROI for your digital marketing investments. World-class service, communication, and reporting.
We generate leads that become customers
Sitespring is in this business for one reason—to help you grow with 100% digital marketing. Through us, you'll gain exclusive access to advanced marketing technologies and a team of digital marketing experts with the skill and experience to win in the marketplace.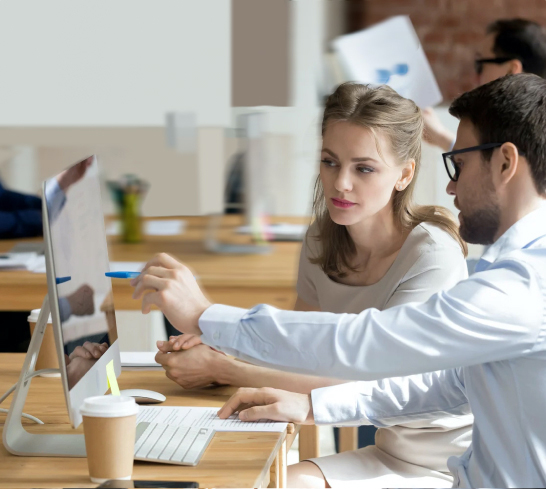 Grow with Sitespring | Digital Marketing, Sarasota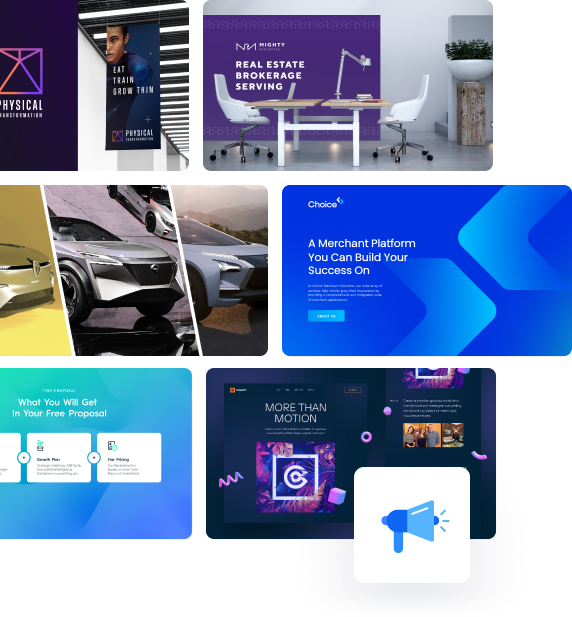 True Custom Web Design
Step into the World of True Custom Designed Websites
Embrace the Beauty and Limitlessness of Custom Programmed Websites, Devoid of Template Limitations
And Turn Your Website into a Revenue-Generating Machine
No Templated Designs
Beautiful Conversion Optimized Websites
Generate More Leads & Sales
Dominate In Search
Unforgettable User Experience
The customer journey starts and ends with your website. It's the core of your online business. Customer journeys sales fail because of poor conversion capability, bad or outdated designs, slow load times, poorly functioning integrations, and lack of responsiveness.
We build great websites and get real results—consistent conversions, leads and sales. They deliver a great user experience, provide valuable information and turn visitors into happy customers. Website design isn't just about having a beautiful website. It's about making money through effective development.
Get Real Results with a True Custom Website Design
The website development team at our Sarasota digital marketing company delivers Custom Programmed WordPress websites that employ stunning graphic designs to reflect your brand. We can make the user experience flawless with seamless integration of 3rd party-tools like Chat, Payment Gateways, CRM, and reporting.
And, we can program and integrate custom online software into your website to improve any online business process. With fast turnaround on changes, attentive maintenance, and ongoing optimization, our digital marketing agency in Sarasota ensures your website looks brand new, stays fresh and gets real results.
Get a demo and free detailed digital marketing review with recommendations for no charge.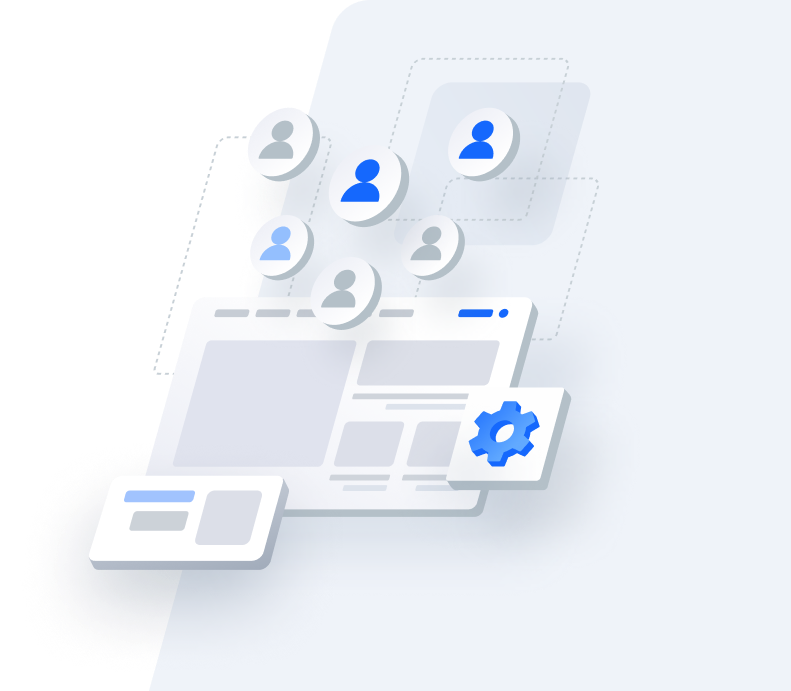 Search Engine Optimization (SEO)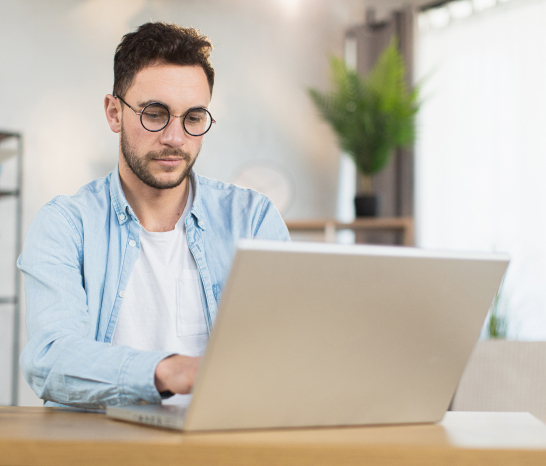 Rise to the Top Of The Results with Our Comprehensive SEO Services
Driven by Strategies for Higher-Quality Leads and Impressive ROI – No Gimmicks, Just SEO Done Right!
Increase Web Traffic, Leads & New Customers
Increase Search Presence & Brand Awareness
Gain Higher-Quality Leads With Organic
See Soaring Search Engine Optimization ROIs
SEO That Gets You On Page One Of Search Results
So Customers Find You First Before Your Competitors
When competitors are drowning you out, or you don't appear high enough for the searches that generate new business, your potential customer's purchase journey never starts. Low search traffic or results for low intent searches mean your SEO isn't making you the money it could. 
Every SEO service claims they can deliver results, get you ranked, and understand the complexities of SEO but the reality is only a few can do it and prove it. "Yes, We Said That"! No Gimmicks, No Bull, Just SEO Done Right!
Unhappy with the low or no profits, real results or poor communication and reporting from your current SEO agency? Are you convinced it's time for a different kind of digital marketing service?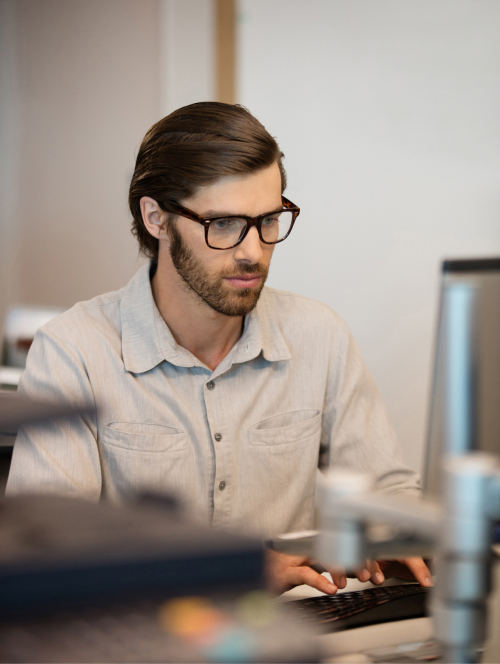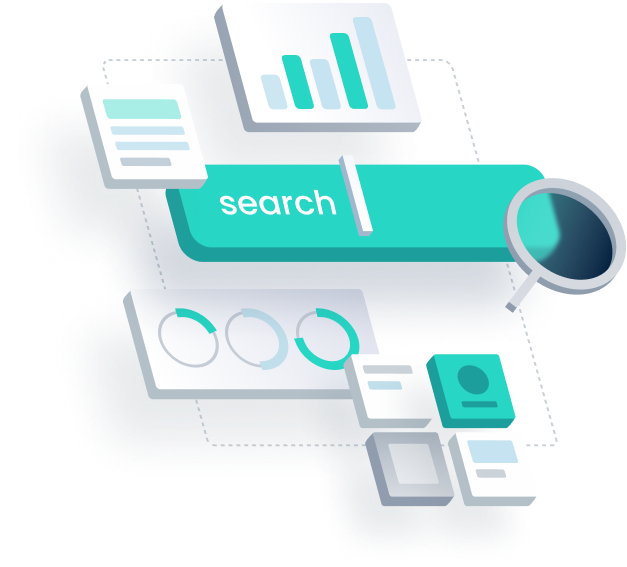 Our Sarasota digital marketing agency applies proven SEO strategies to increase page one visibility for the searches that matter to your business. More targeted traffic means you're attracting shoppers who are here to do business.
Sitespring's team of SEO experts understands that modern SEO is complex. We have the right technologies, tools, and talent in place to help your business get real results, all with transparent communication, so you always know how your SEO and digital marketing services in Sarasota are working.
Search Engine Marketing with Google PPC Management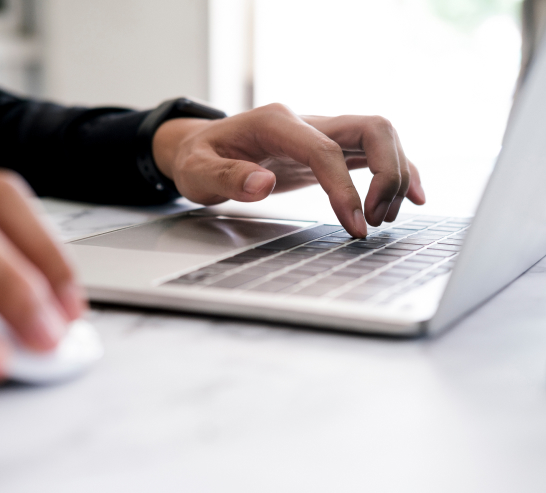 Unleash Instant Results With Google Ads
Strategic High-Level Google PPC Management That Minimizes Waste
Optimized for More Leads and Lower Costs - Transparency, Performance, and Higher ROIs Than You Could Imagine.
Attract More Leads & Business
Eliminate Waste & Lower Acquisition Costs
Optimize Your Campaign's Performance
Create Conversion-optimized Pages
Get a free Google Ad audit and detailed digital marketing report
Learn more about the different types of Google ads campaign types SITESPRING specializes in and how they fit into your marketing plan.
Search Engine Marketing with Google PPC Management
SEO generates great results, but it has a drawback. It takes more time to dominate with search engine optimization. However, search advertising ROIs can be almost immediate.
That said, it's not easy to get results with digital advertising. Google has designed Google Ads to make money for Google. If your ads perform poorly, you'll pay as much as 400% more for the same ad space as your competitors. Google recommends practices that benefit them, not the customer. Google Advertising is complex and full of competitors.
You've tried working with other digital marketing companies or running ads yourself. But lack of results, wasteful spending, bad search terms and keywords, lousy communication, or less than transparent reporting didn't deliver what you expected.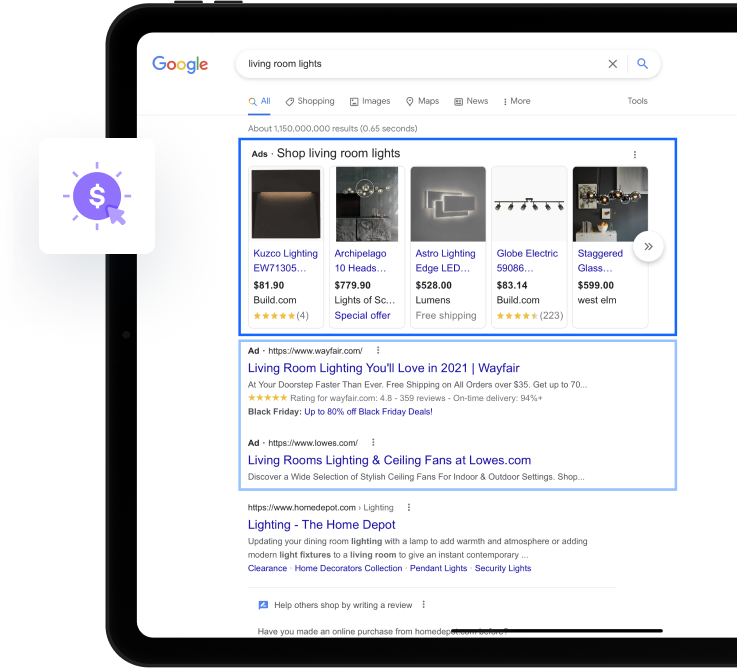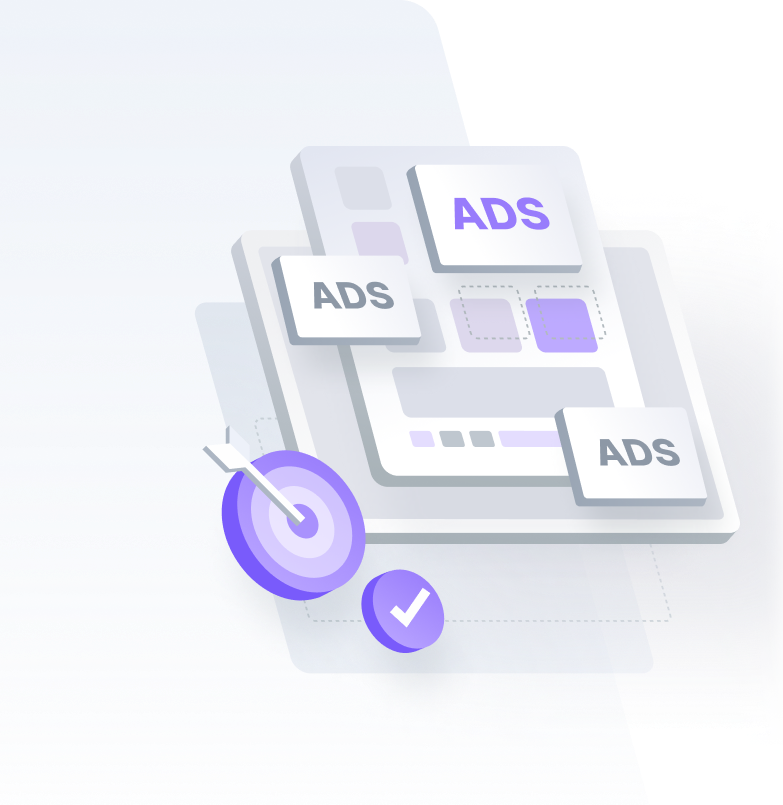 Sitespring's digital marketing advertising team takes a conversion-focused approach to generate more leads of higher quality and better ROIs.
We deploy custom digital advertising strategies proven to reduce waste by eliminating your appearance for low-converting searches and bad keywords while optimizing your landing pages to capture genuine leads that translate to new customers and more business.
With us, you never have to guess if you're meeting goals or how your ad spend impacts growth. With transparent reporting, world-class attribution and analytics technologies, and the honest, straightforward communication you've been looking for from a digital marketing service, you will grow easier with Sitespring.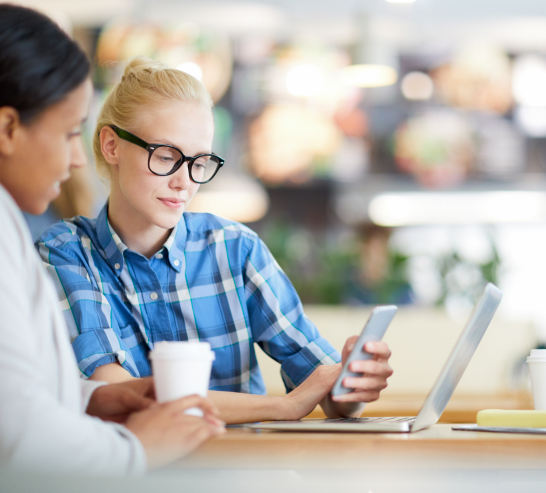 Transform Your Social ROIs
Propel Your Brand Forward With Data-Driven Insights Combined With Innovative Creativity
Take Advantage of Sniper-like Targeting
See Rapid Online Presence & Immediate Results
Benefit From Exponential Brand Awareness
Get the phone ringing with High-converting Leads
Smart Social Media Advertising with SITESPRING
Is your social media advertising costing you too much, and poor reporting leaves you wondering what's working?
Boost Conversions, Brand Awareness, Sales, and ROI.
Are you frustrated with conversion rates and the high costs of social media advertising? Is boring or confusing ad content sending would-be customers the wrong message about who you are? Worse, poor targeting means the right people never see your ads at all.
The lack of results from your current social media advertising agency has you wondering if social advertising is even worth it. Every month, you feel your social media marketing falling further behind.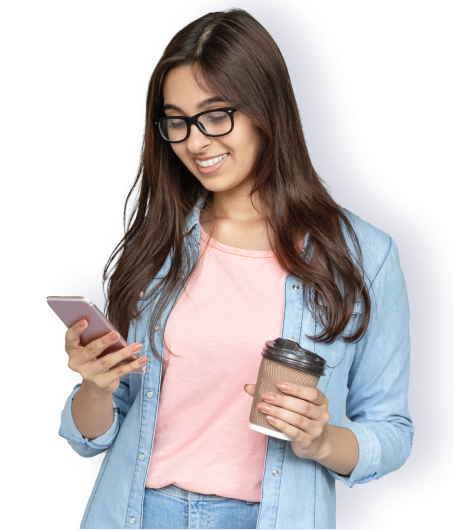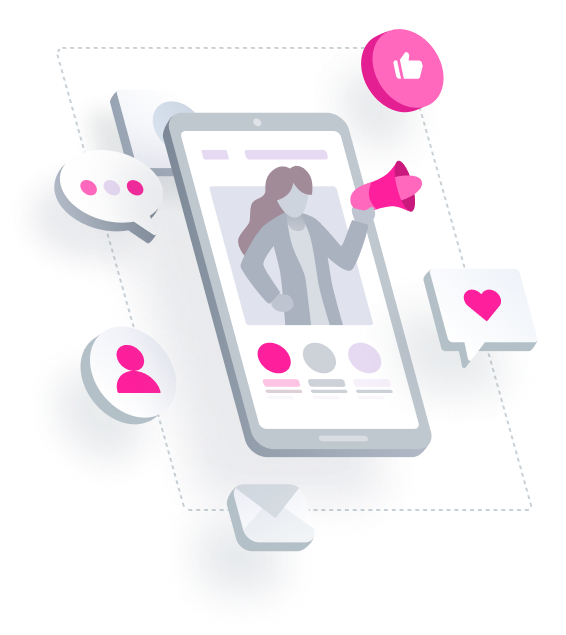 Our Sarasota digital marketing company is the answer. We identify and target your ideal customers with Sitespring's data-proven social media advertising strategies. Next, we perfect the message with professional ad design and calls to action that earn revenue. Sitespring's expert social media advertising specialists combine cutting-edge technology with A/B testing to optimize your social media ads and landing pages for actual results.
Is your social media advertising costing you too much? Is poor reporting leaving you wondering what's working? Get a demo and free detailed digital marketing review with actionable recommendations for no charge.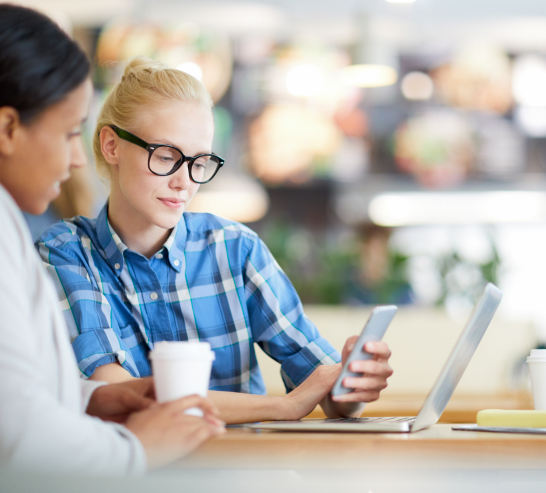 Enhance Your Brand's Visibility with Strategic Social Media Marketing
Drive Engagement, Sales, and High-Value ROI.
Make Meaningful Connections with New Customers
Grow Your Following
Keep Your Business Top of Mind with Current Clients
Build Trust with Social Proof
Get Data-driven Social Growth Today!
Is your social media marketing costing you too much, and poor reporting leaves you wondering what's working?
Foster Meaningful Connections
93% of customers look at how other people are experiencing a brand when deciding to buy. So, social media is vital to a comprehensive marketing plan. But building a social media presence is not as easy as it looks.
You don't have time for that. You're not in the business of being a content creator, and your lack of social media management expertise makes it impossible to grow a following, build a reputation or leverage that engagement to attract new business.
With inconsistent or poor strategies to connect & engage, you're not experiencing the benefit and power of social. Worse yet, you could be doing more harm to your company's reputation than good. Your current marketing company isn't cutting it with slow communication and a lack of transparent reporting.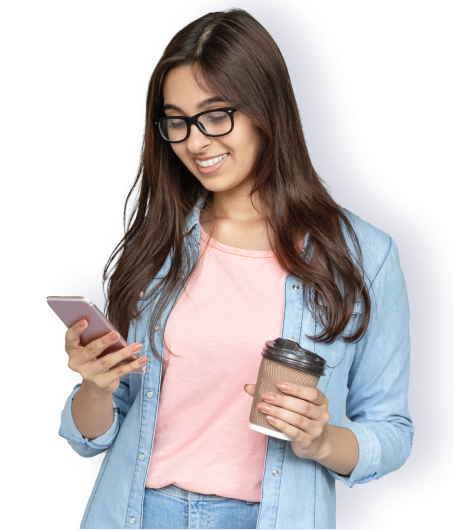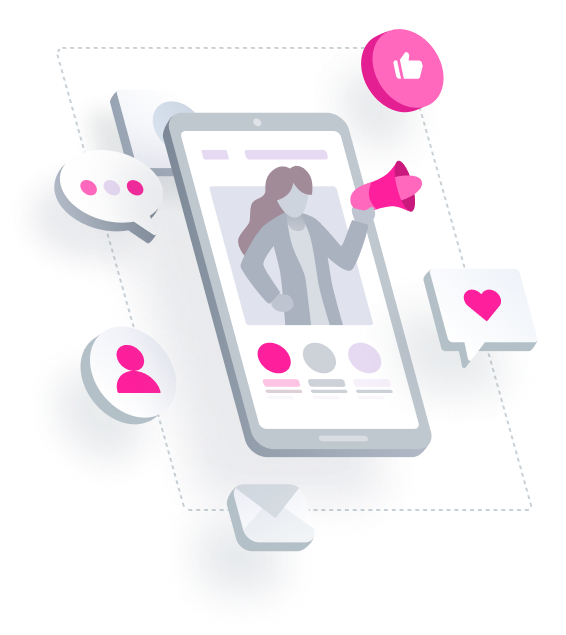 The answer is to build a social media reputation that reflects your brand, reaches new customers, re-engages existing customers and builds instant trust through social proof.
Our Sarasota digital marketing agency drives engagement and increases your social media visibility among your target audience on Instagram, Facebook, and LinkedIn. Sitespring executes proven strategies to improve your ROIs by building an active following, increasing engagement, driving acquisition, and establishing your brand.
What should social media management look like? How do your current social media profiles stack up? Is your time spent on social generating ROI? Get a demo and free detailed digital marketing review with actionable recommendations for no charge.
Why Companies Like Yours Choose Sitespring
There's a reason so many small to medium local businesses come to Sitespring
Transparent Reporting and Communication
Dependable Revenue Growth
Data-Driven Lead Generation
Clear, Attributable, & Better ROIs
Bottom-line Accountability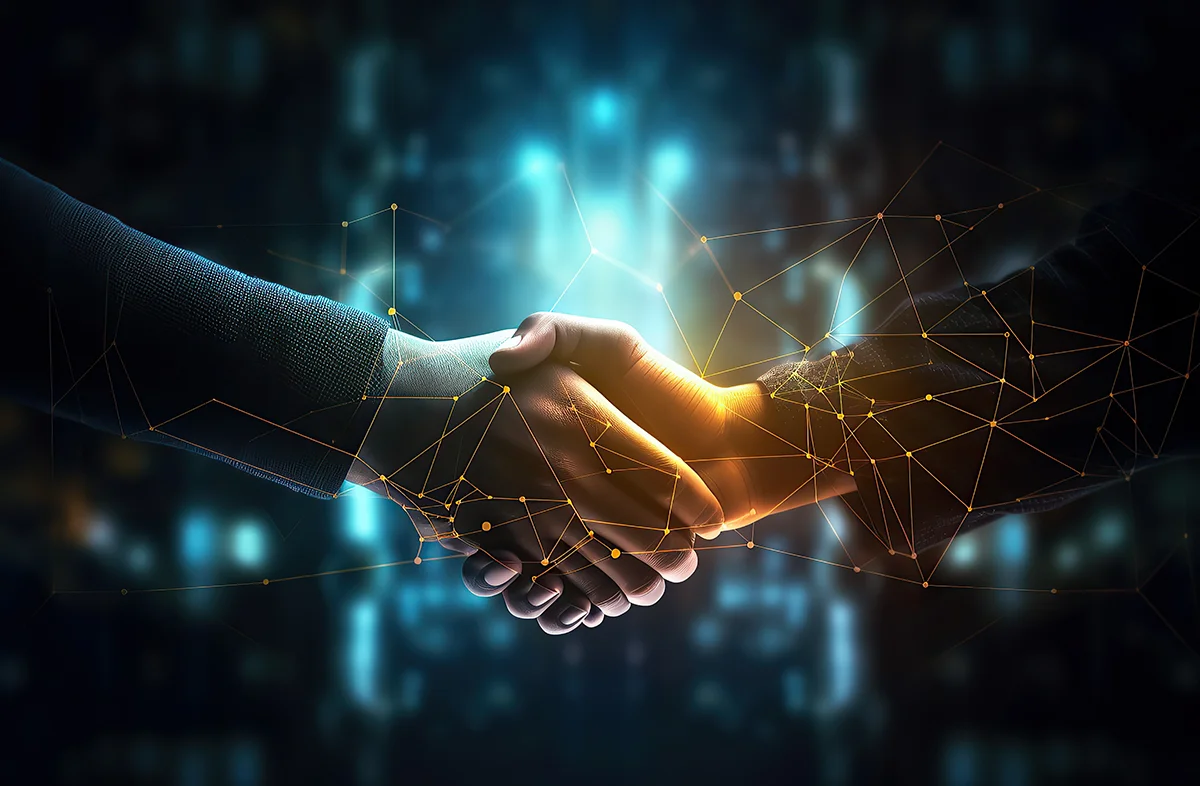 Frequently Asked Questions
Digital Marketing, Sarasota | Grow with Sitespring