WCAG 2.1 - AA Standards
At Sitespring, we recognize the importance of web accessibility for all users and therefore have partnered with a team of developers to offer our clients the ability to make their website ADA compliant in an efficient and cost-effective manner.
In the past, the only way to comply with the WCAG 2.1 web accessibility guidelines was to hire developers to constantly upkeep your site. ADA compliance carries a large cost for initial implementation; in excess of $3,000 per site. While consistent upkeep for ADA Compliance could cost a business $500 – $10,000 per month. Anytime that a website has content updates, it becomes less and less compliant as gaps form that don't meet the guidelines. Even a deployed large accessibility project in 6 to 12 months will become entirely non-compliant. Needless to say these guidelines are very difficult to meet and require large funds.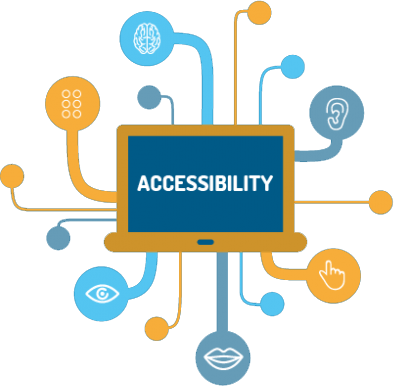 Beyond the scope of development, due to the unfortunate nature of these guidelines not being clearly descriptive in law, many attorneys have turned to serve businesses with lawsuits related to being non-compliant. Lawsuits for non-compliance have an average settlement in excess of $25,000 per site.
This is NO longer an issue if you partner with Sitespring!
We now offer a solution which is revolutionizing web accessibility by using AI (Artificial Intelligence)
and machine learning to upkeep your site with new guidelines.
Our team has created the ability for non-human website analysis. Utilizing artificial intelligence technology to do exactly that, scan, analyze, and decipher your website every 2 days.  Assuring that your website stays compliant and accessible at all times, regardless of any updates you may post.
Contact Us
Ask for a free estimate of what it would cost to get your website up to speed for all your future online goals.